So, I found out a few days ago that Katie got tickets for the Dizzy Feet Gala (thanks Dona and Dee), and I could barely contain myself mainly because that meant we'd be seeing Derek Hough. Also, it meant that I didn't have to go to that other concert next week because I can write my paper on this gala.
We arrived at Hollywood & Highland with about 30 minutes to spare. So we hurried on up to the Kodak Theater. They were doing the red carpet on the 1st level so we got a peek at some of the people arriving like Glee's Matthew Morrison (Mr. Schuester), SYTYCD Judge Mary Murphy, and DWTS' Anna Trebunskaya and Jonathan Roberts. Sadly enough I couldn't get my camera out quick enough before the guards made us leave. So we went into the Kodak Theater, and to our seats. Our seats were REALLY good - 4th row, balcony and on the left side. It was definitely a full house at the Kodak Theater, which by the way is ridiculously beautiful.
The show started and Derek Hough and Cheryl Burke were like the second performance. I wasn't ready for it, no camera or anything (they were really strict about cameras, btw). They were amazing! I found out later that he and Cheryl just came up with it this morning. I never realized how great of a pair those two made till tonight. They definitely do the facials to Latin dances that I love to see. Hands down, a smoking hot performance. It's a shame that it probably lasted a minute and half, 2 minutes to top.
There were a bunch of performances by recipients of the scholarships to Julliard, Debbie Allen's school and others. Other celebrities that were on stage aside from the founders were Channing Tatum, other 'Step Up" actors, and Matthew Morrison (I kept screaming Mr. Schue like a Glee fangirl, of course).
A lot of the numbers were from SYTYCD and DWTS alums. Although, it seemed like the DWTS prods were really short. Some of my favorite Season 4 and 5  SYTYCD numbers were performed. Like Season 2's Travis Wall's "If It Kills Me" contemporary dance with that heart necklace. Jeanine and Jason were amazing. Made me fall in love with that Mraz song even more. Although, I really would have loved to have seen Travis, himself, dance with Heidi doing the famous bench routine.
They also did the "No Air" hip hop dance with Joshua and Katee from Season 4. They're probably amongst my favorite dancers from SYTYCD. There were more numbers from Season 5 like Caitlin and Jason's Bollywood dance to "Jai Ho". Dude, I got tired from just watching it. Talk about leg muscle strength! Crazy. Ade and Melissa did Tyce Diorio's breast cancer routine, as well. Wow moves me every time. My eyes welled up. Briilliant.
As for the DWTS people, aside from Cheryl and Derek's number, Lacey Schwimmer and Lance Bass (LOVE) came out. Anna Trebunskaya and her hubby, Jonathan Roberts did a beautiful dance to Norah Jones' "Come Away With Me". Cheryl came back out to dance with her partner from Season 8, Gilles Marini. AND Mark Ballas did the "Rip It Up" Jive with Kristi Yamaguchi! She is so cute. It was a breath of fresh air watching them have so much fun.
The biggest showstopper of the night was definitely Quest Crew. I've seen them before at Music Speaks and it seemed like the same routine, but it was so much better than at Music Speaks (not that they weren't already amazing to begin with). It could have been the energy in the theater, but Quest Crew was uber entertaining. Their skills, WOW. Theirs was the only number of the night that had a HUGE standing ovation. Kudos to you boys. That was a great performance.
The finale was *drum roll* Ballas Hough (Band) doing "Move". I still don't love the song, but Derek and Mark were still HOT on the dance floor. When they announced, though, that Ballas Hough was the finale, me and Katie screamed so loud people around us looked. But not because we were screaming so darn loud, but because it was dead silent and we were the only ones screaming. Were we the only ones excited to see Derek and Mark on stage? Haha. Seemed like it. Anyway, it was definitely a lip-synch, but it was nice to see everyone from the show get up on stage and collectively dance whatever the heck they wanted to. I had a blast watching Lacey and Dominic (from Quest, SYTYCD, and ABDC). Lacey lifting Dominic = priceless. Dominic is definitely a character.
The show pretty much lasted exactly 2 hours. It started at 3 on the dot, and ended at 5.
After the show we debated whether we were going to linger around for any of the celebrities to come out. We decided to hit up MAC first because Katie had to exchange something, and then headed back to the Kodak Theater entrance and checked out if any of the dancers were coming out. We saw Lil C, Mark Ballas, SYTYCD's Kupono, Kayla, and Jason, and Brian and Steve from Quest Crew. We were desperately looking for Derek and Dominic, but no luck. :(
Overall, this was one of the best nights I've ever had. I absolutely loved watching all these different styles of dances, and seeing a lot of my favorite dancers on stage.
Thanks so much Katie, Dona and Dee for the tickets. I definitely had the time of my life. <3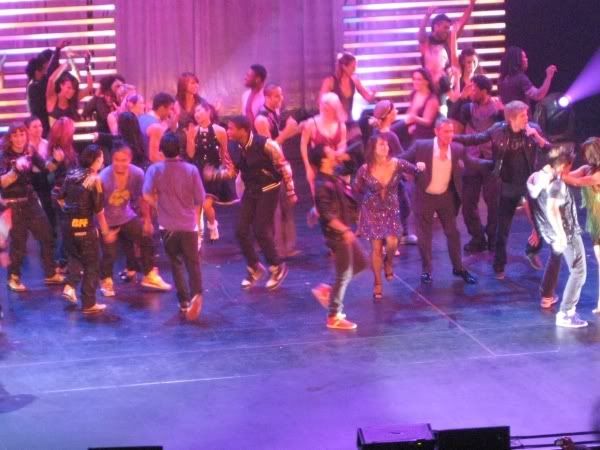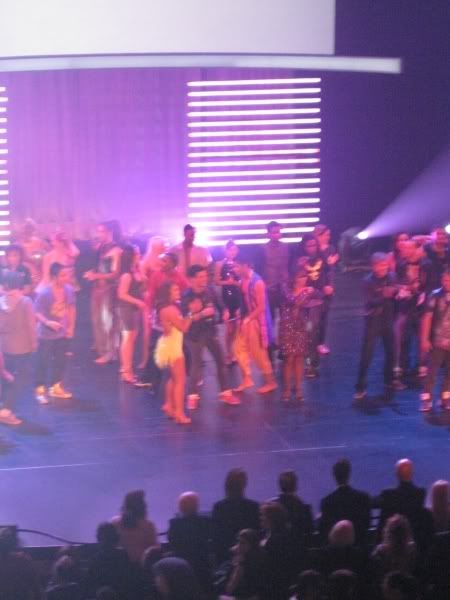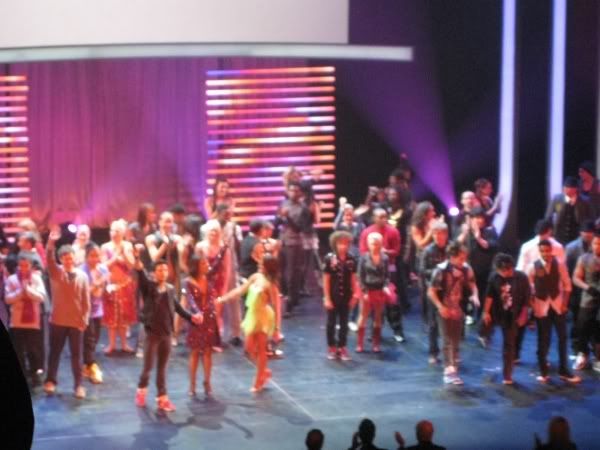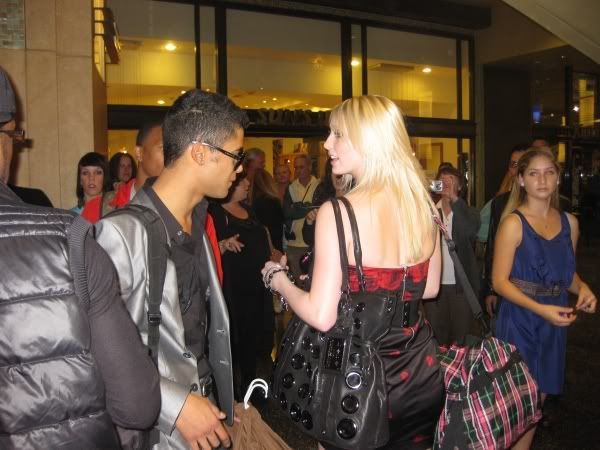 Jason and Kayla from SYTYCD
Lil C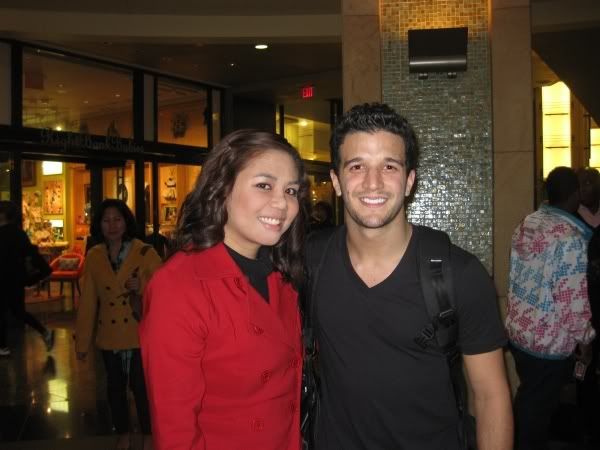 with Mark Ballas from DWTS
with Kupono from SYTYCD